USD

232 falls short of achieving

AYP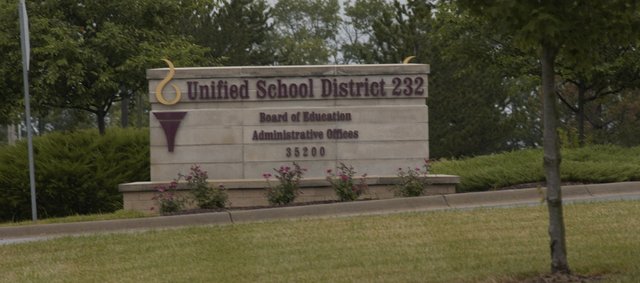 While the De Soto School District's Adequate Yearly Progress improved in math, reading and science from last year's scores, the district fell short of meeting all AYP requirements.
AYP is the process of evaluating student performance in public schools, districts and states to ensure all students score at standard level or above by 2014 – a requirement of the No Child Left Behind Act.
The district achieved AYP in math and science, but did not meet AYP standards for reading.
In 2009, 91.9 percent of students in USD 232 met or exceeded the AYP reading goal, however, the district's 35 students in the English Language Learners program did not reach the state goal. The state target required 76.7 percent of ELL students to be proficient and only 64.9 percent of those students met the goal.
In 2008, 91.5 percent of students in the district achieved reading goals.
In the math portion of the report, 88.9 percent of students in the district met or exceeded requirements. In 2008, 87.9 percent of students reached the goal.
Science saw the greatest leap for meeting requirements with 95.1 percent of students achieving goal in 2009, while 92.5 percent achieved goal in 2008.
Students in USD 232 our scored the average state achievement in all three categories for 2009. The state average for reading was 85.8 percent, 83.5 percent for math and 86.6 percent for science.
The only school in the district to not make AYP for 2009 was Starside Elementary.
According to a district report, the school did not make AYP in reading because of three student subgroups: free & reduced, ELL and Hispanic students.
"Many of the students not meeting the target are part of all three subgroups," a district report online said.