Running wild
Cat boys first, girls second at Anderson County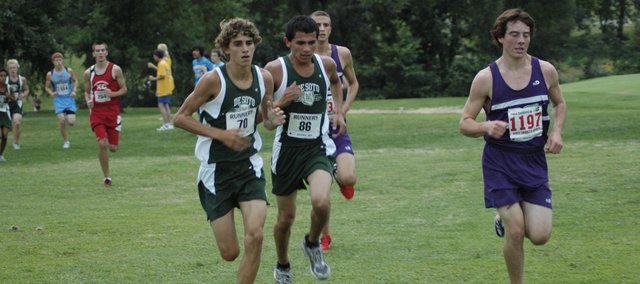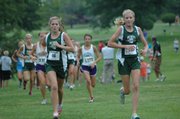 Now that's a way to start a season.
Chris McAfee's De Soto Wildcat cross country team already looks poised to make a run at a state title, as the boys snagged a first-place finish and the girls finished second in the first meet of the year Thursday at Anderson County.
"It was definitely an ideal start to the season," McAfee said. "We got to see some good things and we got to see exactly where we're at and what we need to work on."
Lacey Erickson placed first in the entire meet on the girls' side with a time of 16:03, while teammate Carly Stanley earned third-place points after finishing at 16:44.
Juniors Beth Reichenberger and Ellie Sheridan finished No. 6 and No. 11, respectively, with times of 17:04 and 17:35.
"With the girls, we're getting them to be a little more competitive," McAfee said. "Our top four are pretty set. If we're going to compete with Baldwin, who definitely is the frontrunner in the state, we have to have someone come in and fill that fifth spot well."
McAfee added he has several girls in contention to do just that.
"The potential is definitely there," he said. "Those girls worked their tail-ends off. I want them to do well because they deserve it. They just work so hard."
The boys were equally, if not more impressive as they bested an always-tough Baldwin High team to win the event.
Austin Hinchey led the way for the Wildcats with a total time of 17:25, which was good enough for third. Freshman Angel Vasquez turned in an 18:07 run that earned fifth-place honors overall.
Freshman Diego Sanchez and seniors Ben Burgweger and Ry Patton rounded out De Soto's top five runners.
"The guys obviously ran really well," McAfee said. "But we still have a few things we can work on."
The coach said he would spend this week at practice having the boys practice tightening their pack. The squad's next opportunity to put its practice to the test is the Wamego Invitational Saturday in Wamego.
More like this story