De Soto Days Festival Committee adds pedestrian plan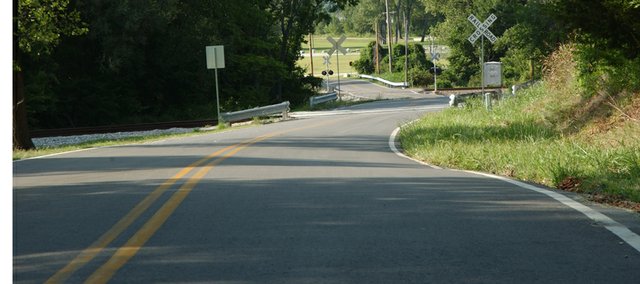 With a pedestrian plan in place, the De Soto Days Festival is ready to move to a new home for its 45th year.
The pedestrian plan, a condition of the special use permit the De Soto City Council approved last month for the festival that runs Thursday through Saturday, was worked out in a meeting last week between city staffers and the De Soto Days Festival Committee.
The plan is to slow traffic Ottawa and 79th streets heading to and from the festival and alert drivers of pedestrian traffic where there are no sidewalks and a steep ravine requires foot traffic to use the road. Barricades closing off half the traffic lanes will be placed on Ottawa Street just north of 82nd Street on its northbound lane and southbound lane north of the Burlington Northern Santa Fe Railroad crossing to make room for pedestrians.
In addition, signs will be placed in the middle on the street warning of festival pedestrian traffic and posting a 15 mph speed limit.
The plan states close pedestrian and vehicle traffic are common at festivals, either in parking lots or on residential streets forced to handle additional traffic.