Who's Who: Pam Titus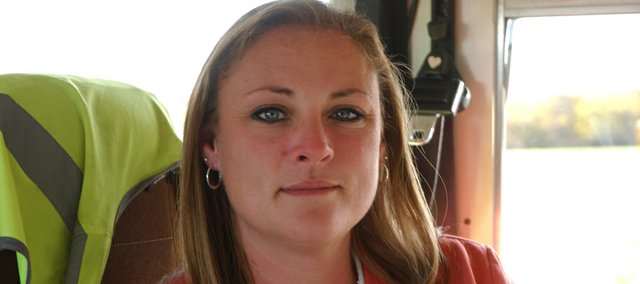 Occupation: De Soto Aquatic Center manager, bus driver and store clerk.
Family: Daughters Erika, 16, Ashley, 14, Sammy Jo, 12, Lauren, 11 and son Zach, 9 .
Hometown: Shawnee, has lived in De Soto since we built a home here.
Q. What keeps you in De Soto?
A. The small-town values.
Q. Where would you like to go on a vacation?
A. Back to Antiqua. It's beautiful and relaxing. The Atlantic is on one side and the Caribbean on the other.
Q. What's the best advice you ever got?
A. Live life to the fullest.
Q. If you could travel back in time to visit another era, when would that be?
A. The 1950s. I'd check that out.
Favorite things
Music: I'm just one of those people who like everything. I do like Alan Jackson's "Who's Cheatin Who."
Movie: I like scary movies
Food: Mexican
Car: One that doesn't break down or use gas.