City Council adopts new logo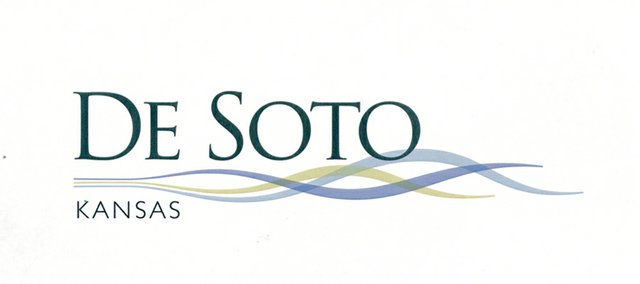 The city of De Soto has a new logo meant to invoke its presence on the Kansas River.
The new logo has the city name in large script over two blue and one green ribbon-like lines. The two blue lines represent the Kaw and the green line the hills along the valley.
The new logo replaces one with a star and map of Kansas. The De Soto City Council approved the change Thursday.
City Administrator Pat Guilfoyle said the new logo would be phased in on city stationery, vehicles, clothing and other applications.
The logo was developed by a committee that included Guilfoyle, Councilwoman Mitra Templin, city planner Linda Bohnsack, and planning commissioners Mike Kroeger and Richard Hemphill with the help of Lawrence graphic designer Michael Snell.
The effort took about six months, which Snell told the committee wasn't unusual for logos.
The process started with committee members listing such things as what they liked and didn't like about De Soto, how they believed it was perceived and what they wanted to convey.
The new logo won approval 5-0.
"I never did like the old one," Councilman Ron McDaniel said, conceding a relative designed it.
Also Thursday, the council gave its blessing to Darrel Zimmerman to solicit funds for three new historical makers. The Johnson County Park and Recreation District placed three historical signs in De Soto in the past year — two in Miller Park and one in a small overlook on Lexington Avenue — and was to place another in Miller Park telling the story of De Soto's first landowner, John Possum of the Shawnee Tribe.
Zimmerman said he was grateful for the park district's contribution, but doubted it would place the final marker.
He said he was also much impressed with the historical marker in Eudora that accompanies that community's statute of Pascal Fish and his daughter Eudora. That sign with 350 characters cost about $1,500 to design and craft, Zimmerman said.
He plan was to raise money to get the Possum sign done in the same method and add two more, one near Abbott Hall to explain the importance of that an other early buildings in the vicinity and another at Riverfest Park on the importance of the river and the river valley in the city's history.