Who's Who: Dan Hayes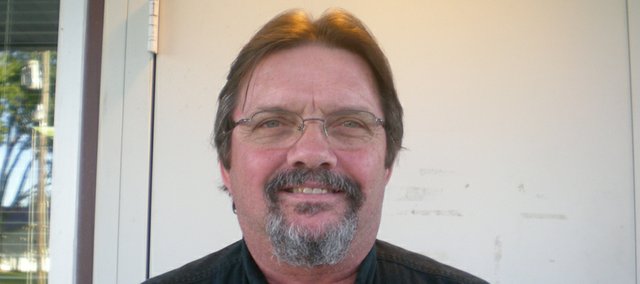 Hometown: De Soto
Occupation: Vacuum pulse equipment trouble shooter.
Family: Wife, Chris; stepson, Mike Crutchfield; stepdaughter, Bridget Sterling; sons, Max and Nick.
Age: 53
Q. What's the biggest risk you've ever taken?
A. Joining the Navy.
Q. What's the best piece of advice you've ever received?
A. "Don't ever volunteer for anything." My dad told me that before I joined the military. I didn't listen to him and found out what he meant.
Q. Where would be your ideal vacation destination?
A. I've been a lot of places. I'd like to go to Ireland.
Q. What's you pet peeves?
A. It's a political thing. People who won't pull themselves up by the bootstraps.
Q. If you could travel back in time to visit another era, when would that be?
A. The time of my parents during World War II and the 1940s. People here in this country had values and spirit. It was a dangerous time but a good time.
Favorite things
Band: The Eagles.
Movie: Forrest Gump.
Food: Spaghetti and marinara sauce.
Car: A red, convertible Mustang. Any year. I like them all.