Five Questions: Water Wheel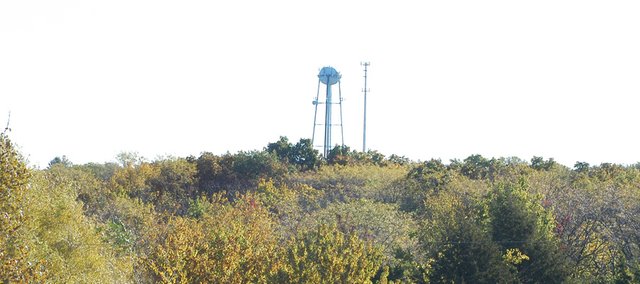 Q: How much water does the De Soto Water Department produce daily on average?
A: We average about 1 million gallons a day. That's not what we're using; that's what we're producing.
We're losing water in old lines near and around the water plant. We've tried to shut them off but water is leaking through the old valves. We hope to get that taken care of next year.
Q: That's one of the projects you identified to the De Soto City Council as critical when it decided to renovate the Sunflower water plant. What are the others?
A: A new fresh waterline from the production plant to the city, (electrical) power and all that's related to that and a backup generator.
Q: During discussion that led to the De Soto City Council's decision to renovate the Sunflower water plant, it was learned the plant produced better water than the new state-of-the-art Olathe plant. Did that surprise you?
A: No, because we normally do produce the best quality water we can make with what we have to work with.
We monitor a lot more. Eudora, for example, will take one set of samples a day. We take a sample every one or two hours. That makes a big difference.
The water plant operations, that's one of their instructions. They take a lot of pride in producing quality water.
Q: How much time does your department spend in production compared to distribution?
A: It's probably about 60/40 production to distribution.
Q: The De Soto City Council recently approved upgrades to wells the field north of the Kansas River. What's the status of those improvements.
A: Well eight has been treated. Well nine has been treated and today (Monday) they gutting the well, taking out the old pump for a new one.
That gives us wells three, five and six south of the river and eight, nine and 10 in the north field.