Staffer confirms Moore won't seek re-election in 2010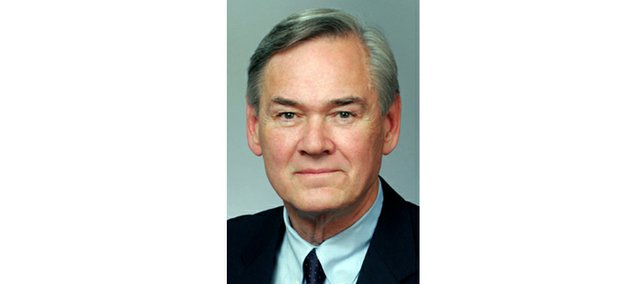 U.S. Rep. Dennis Moore, D-Kan., will not to seek a seventh term in Congress, his spokesman said Monday morning.
"I can confirm he will not be running for re-election. He will be putting out a statement later," Brandon Naylor, Moore's communications director, wrote in an e-mail.
Moore currently represents Johnson, Wyandotte and the eastern part of Douglas County in the U.S. House. He was a former Johnson County district attorney, and voters first elected him to the House to represent the 3rd District in 1998.
Moore's decision not to run opens up the seat and likely means the race will attract the attention of the Republican Party nationally.
In 2008, Moore defeated former state Sen. Nick Jordan, R-Shawnee. Former state Rep. Patricia Lightner, R-Olathe, already has been campaigning, and others are now expected to enter the race.
The National Republican Congressional Committee on Monday morning released a statement saying the recent stimulus package and health care reform efforts will make 2010 a tough political environment for Democrats.
Moore, a member of the fiscally conservative Democratic Blue Dog Coalition, did support a public option as part of H.R. 3962, the health care bill the House narrowly passed earlier this month.
"The fact that Dennis Moore doesn't want to run for re-election on a record of creating more government at the expense of American jobs proves that the Democrats will face an uphill battle to hold onto this seat next November," NRCC spokesman Tom Erickson said in a statement.
Amanda Adkins, who chairs the Kansas Republican Party, said Moore's voting record was out of step with his constituents' values. Adkins said she was hopeful the seat would return to the Republican column in the off-year elections.
"I am confident that we will put forth a candidate who is focused on the needs of Kansans. At this time of economic uncertainty, Republicans know the importance of a pro-growth, pro-business agenda to families in our great state," Adkins said in a statement.
• Click here for Moore's statement about his decision.
More like this story