Who's Who: John Buery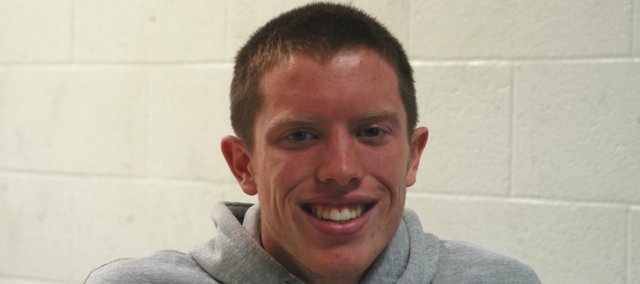 Grade: Senior
Family: Parents, Percy and Brenda Buery.
Q. What are your future plans?
A. Definitely college. Maybe at Johnson County or KU.
Q. What's the best piece of advice you've ever received?
A. Work hard and get what you want.
Q. If you could vacation anywhere in the world where would you go?
A. Jamaica. I'd love to go scuba diving there.
Q. What's the biggest risk you ever took?
A. I don't take risks.
Q. If you could travel back in time what era would you visit?
A. The 1920s. It seemed exciting and a good time for the U.S.
Q. What's your ideal car?

A. Anything newer than a 2004. Maybe a BMW Z3.
Favorite things
Band: Switchfoot
Food: Chinese
More like this story