Who's Who: Gary Day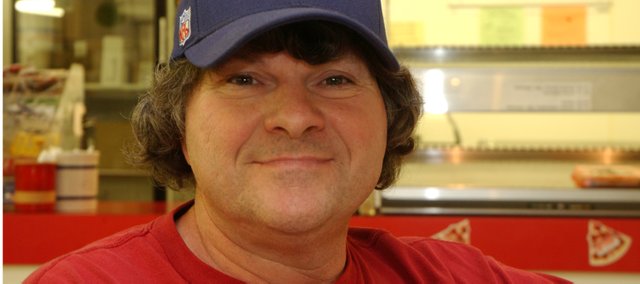 Age: 48
Occupation: Delivery truck driver for the Shawnee Mission school district. Helps at family business, J-Mart.
Family: Wife, Julie, and two dogs.
Hometown: Kansas City, Kan.
Q. What brought you to De Soto and what keeps you here?
A. I married a De Soto girl, and I just decided to stay here.
Q. What would be your ideal vacation destination?
A. Yellowstone National Park. I've been there six times and five times with my wife. I'd love to go in the winter.
Q. What's the best advice you ever got?
A. Trust in the Lord from my mother and grandmother.
Q. What's the biggest risk you ever took?
A. Getting married and buying a house.
Q. What's your pet peeve?
A. Arrogant people on cell phones.
Q. If you could travel back in time to visit another era, when would that be?
A. My family is Cherokee Indian. I'd like to go back to the time Indians roamed the land.
Favorite things
Band: Third Day
Movie: "The Good, the Bad and the Ugly."
Food: BBQ
Car: There's two. A 1966 SS Chevelle or a late 1970s Toyota Landcruiser.
More like this story