Grocery store clarification limits options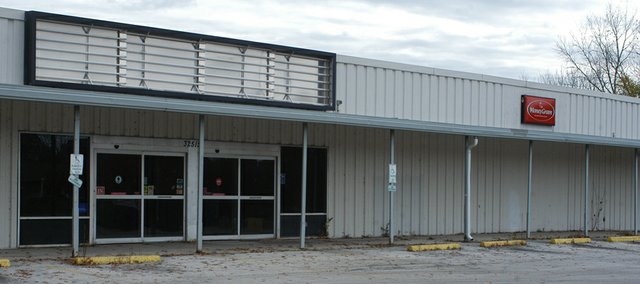 Further clarification of a grocery store feasibility and market study in De Soto produced the recommendation the city focus on finding a new tenant for the closed Lexington Avenue store.
De Soto City Administrator Pat Guilfoyle got the clarification when he called the author of the report with two pages of questions he developed from reading the study.
The recommendation comes with the same provisions reported in The Explorer last week. Those were that the success of reopening the smaller 17,000-square-foot store would require a savvy operator who promoted community ownership and undertook extensive exterior and interior renovations at the facility.
With the conditions, the author, Terrance O'Connell of Dakota Worldwide Corp., said the store could make a go of it by catering to the community's needs between out-of-town shopping trips.
O'Connell also informed Guilfoyle that a medium-sized 30,000-square-foot facility probably wouldn't attract enough customers to succeed because of its limited product offering and the lack of neighboring shopping venues.
But there was also good news in the negative projection of the mid-sized store. O'Connell told the city administrator that De Soto could expect to get a larger grocery store of the 70,000-square-foot range in a "few years" when the housing market rebounds and 2,000 to 3,000 new homes are built in the city's trade area.
Rather than get O'Connell's opinions second-hand, Guilfoyle is suggesting the council hear from him directly via a video conference at its 6 p.m. Nov. 18 meeting (the council agreed last month to move that meeting forward one day from its usual Thursday date).
Thurday's meeting will also include a decision on how to proceed with next spring's planned resurfacing of Kill Creek Road from Kansas Highway 10 to 83rd Street.
The city earlier this year was awarded $400,000 in stimulus money for the project. However, the grant is being administered by the Kansas Department of Transportation for a $20,000 administration fee.
And when bids higher than estimated, KDOT choose to except the low bid rather than find savings in the project.
Bottomline, the project could cost $95,000 more than the grant and the city is responsible for the overrun, Guilfoye said.
Without that sum available, Guilfoyle is recommending the council borrow from the electrical utility fund.
"It's still a good deal for the city," he said. "We'll get a very important street in the city resurfaced for 20 cents on the dollar."
More like this story