De Soto Who's Who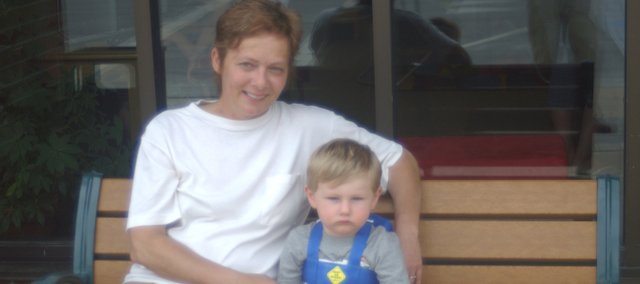 Q. Where were you born?"
A. I was born in Missouri, but I grew up in Overland Park. After high school, I moved around until we ended up here for more than 20 years.
Q. What keeps you in De Soto?
A. I like how you can go into the store and everybody knows who I am.
Q. What's your pet peeves?
A. Rude people. I don't like people who are snotty and rude. Life's too short.
Q. What's the best piece of advice you ever received?
A. Hold your tongue. Sometimes that's really hard to do.
Q. What place you've never visited would you like to vacation?
A. The Grand Canyon. I've never been there. I'd like to see it and that whole area.
Q. Have you ever had an event that changed your view of the world or life?
A. My (benign) brain tumor. It really opened my eyes to a lot of things. Everyday's just a little bit better.
Q. If you could go back in time, what era would you like to visit?
A. The 1950s and 60s when they had really neat cars and rock and roll was just getting started. An easy time — that's where I'd like to be.
Favorite things
Movie: The Borne series. And Ocean's 11 and 12.
Food: Mexican
Ideal car: A hybrid. Everybody should be driving a hybrid.