De Soto
VFW

to have traditional Memorial Day ceremony Monday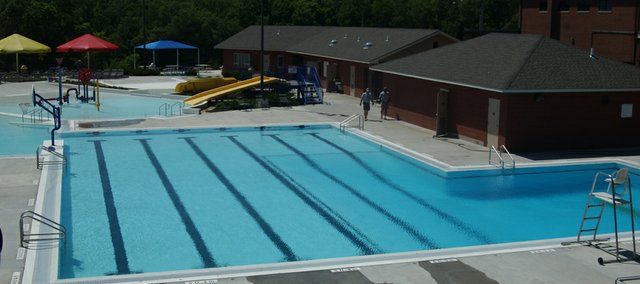 The De Soto VFW Post 6654 will have a Memorial Day ceremony starting at 11 a.m. Monday at the flagpoles at the De Soto Cemetery. The ceremony will include a few words in honor of those who sacrificed to serve their country past and present.
In addition to the placement of wreaths in honor of the veterans, there will be 21-gun salute by the VFW honor guard and a performance of Taps.
In the event of inclement weather, the ceremony will be moved to the VFW banquet hall. Those planning to attend the ceremony are encouraged to drive by the VFW first if it is raining, there is lightning in the area or the weather is threatening.
The VFW and De Soto Boy Scouts will also team up to place flags along Penner Avenue/83rd Street and 87th Street to the cemetery.
The De Soto Aquatic Center will open for the season at 1 p.m . Saturday and remain open through the weekend.
De Soto City Administrator Pat Guilfoyle said to conform with a new federal law the city had to purchase and install two new drains at the cost of $1,800 each. The drains are designed to prevent small children from being trapped and drowned.
The city of Eudora wasn't so fortunate. Drains were not replaced on the pool that opened two years ago on the advice of the designers or the pool. It was later found the drains would have to be replaced the the pool's opening will be delayed.
More like this story