Senior Night shutout
Soccer tops
K.C.

Christian 5-0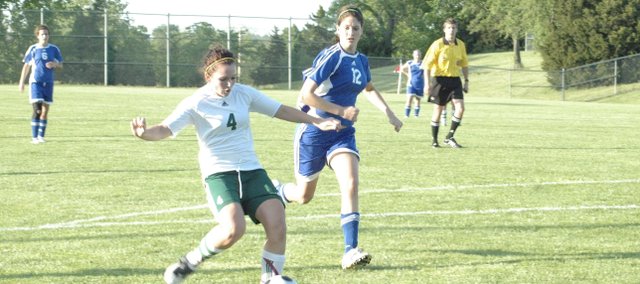 The De Soto team enjoyed a 5-0 shutout victory over K.C. Christian on Senior Night Thursday at De Soto.
Carly Stanley scored three goals and senior Danielle Price scored the other two. De Soto led 2-0 at the half and tacked on three more in the second half. The Wildcats once again controlled the match from start to finish and played one of their best games of the year. The win brings De Soto's record to 10-5-1. It is the third straight year De Soto has won 10 games.
Next up for De Soto will be a home regional contest either Tuesday or Wednesday at De Soto. The opponent, time and date will be determined this weekend. For more on this story read Thursday's De Soto Explorer.