School deals with five swine flu confirmed cases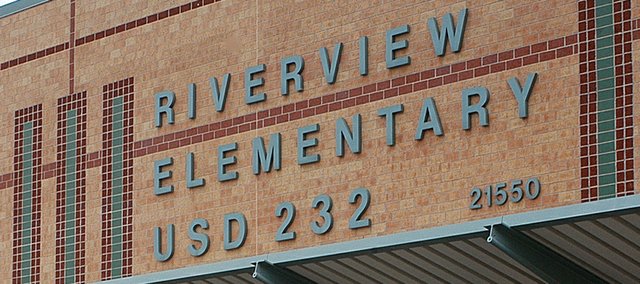 The H1N1 flu virus has found its way to Riverview Elementary School.
Five cases of the virus, commonly known as swine flu, have been confirmed among students in the past week at the Shawnee school. Johnson County Health Department officials confirmed the first case Thursday; the others were confirmed over the weekend.
In a letter to parents, Monday, Riverview principal Mark Dodge said 8 percent of the student body was absent from school due to illness. Alvie Cater, the district's community relations director, said Riverview has about 566 students, meaning approximately 44 students were absent due to illnesses.
Cater, who noted the confirmed swine flu cases have involved students in second through fifth grades, said the district had been in contact with county health experts to monitor the situation.
Barbara Mitchell, public information officer for the Johnson County Health Department, said she could not release any additional information about individual swine flu cases and would not speculate on the severity of the confirmed cases at Riverview.
All totaled, there have been nine cases of swine flu confirmed in Johnson County, the five Riverview students and four adults. A confirmed case in Geary County on Monday brought the total number of confirmed swine flu cases in Kansas to 23.
De Soto school district officials emphasized in news releases that janitorial staffs were taking precautions to keep schools disinfected. The district also urged students, faculty and staff with flu-like symptoms to stay home and not attend school or child care programs for at least seven days, even if symptoms resolve.
Kathy Eckman, co-president for Riverview PTA, said the virus was not a topic of discussion at Monday's PTA meeting.
Eckman, who has one child at Riverview, said the school had provided daily updates on the flu virus at Riverview. She has not kept her child home from school because of the flu cases.
"I feel they are doing what they can," she said of the school. "Obviously, wherever there are kids there are going to be germs."
Last week, the national Centers for Disease Control advised schools not close when cases of H1N1 are suspected or confirmed. On May 6, Health and Human Services Secretary Kathleen Sebelius announced that scientists now believe the H1N1 virus is no more dangerous than seasonal flu virus, and schools should act at their discretion.
The Johnson County Health Department conducted an informational meeting on the H1N1 flu virus Tuesday evening at Riverview.
The district set up the meeting to answer any questions parents might have after the first case of H1N1 was confirmed at the school.