Five Questions: Counter Points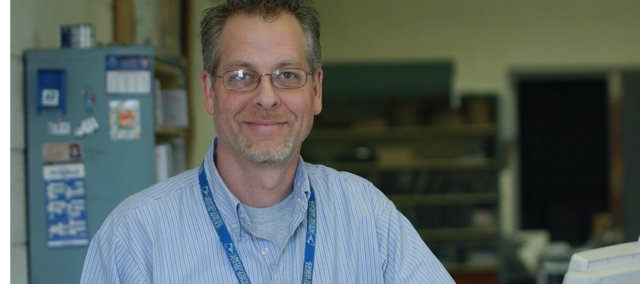 Q: What's the best thing about working for the U.S. Postal Service?
A: Right now in a shaky economy, it's a good steady job.
Q: How has the recession affected the De Soto Post Office?
A: Our volume is down. We've had a little pick up in parcels but only because we're combining more with UPS and DHL went down. They say we'll merge with all the parcel carriers at some time.
Q: There's a lot of traffic through here today. Is this a busy time?
A: It's a very busy time of year. Not so much letters but cards. Mother's Day cards and graduation cards.
Q: Postal rates are going up Monday. What has that meant for business?
A: With stamps going from 42 cents to 44 cents on May 11, a lot of people are buying forever stamps. That forever stamp will be good on a 1 ounce first-class letter always. Customers are buying them hundreds at a time.
Q: The old newspaper on the wall display says the current De Soto Post Office opened in November 1966. Is it still functionAL?
A: It's the right size for us but it needs some upgrades. One we need Is an upgrade for handicapped accessibility. We need push-button doors and better ramps.
More like this story