De Soto street project gets stimulus dollars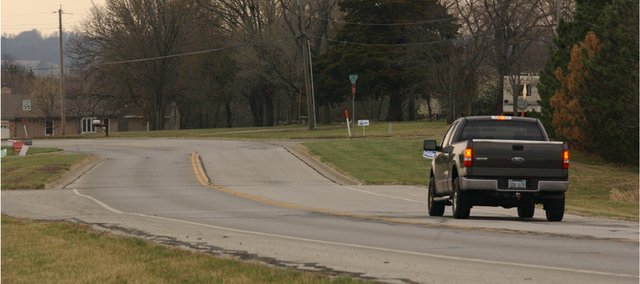 Elvyn J. Jones
ejones@theworldco.info
Thanks to federal stimulus money, De Soto will have a busier summer construction season than anticipated.
Last summer, the De Soto City Council agreed the mill and overlay repaving of 83rd Street from Kill Creek Road east to the Lenexa city limits would be the city's 2009 big capital improvement project. The Johnson County Commission later approved that project as one of those to receive 2009 County Assisted Road System funding, meaning the county will pay for half of the $834,000 construction cost.
On Monday, the Kansas Department of Transportation announced a $400,000 project to mill and overlay 1.3 miles of Kill Creek Road from 83rd Street to Kansas Highway 10 was among the $11.9 million of projects in northeast Kansas to be paid for from federal stimulus dollars.
De Soto city engineer Mike Brungardt said the city submitted for funding all the major transportation projects on its capital improvement project list. That list also included replacement of the deck on the 83rd Street bridge over the Sunflower railroad spur, the replacement of the old truss bridge on 95th Street over Cedar Creek and a number of other repaving projects.
The city engineer said he thought the keys to the Kill Creek repaving being accepted was its need and the readiness of the project.
The city's CIP list slated the section of Kill Creek Road for repaving in 2011, when the city was going to submit it for its next opportunity for CARS funding.
"It's $400,000 we won't have to spend," Brungardt said. "We can look for another CARS project."
The city has extensive knowledge of the section of Kill Creek Road to be resurfaced, including "as-built" records from its reconstruction in the 1980s, Brungardt said. With that, the city can do the engineering on the project in house and will not have to do the kind of core-boring research being done for this summer's 83rd Street project, he said.
The Kill Creek Road resurfacing would probably be a summer project, as would the 83rd Street project, Brungardt said.
The project Kill Creek Road resurfacing KDOT approved and all other De Soto projects were absent from the $22 million in projects the Mid American Regional Council earlier approved for Kansas side suburbs.
KDOT officials agreed to reconsider the De Soto projects after Brungardt lodged a complaint that the MARC process favored larger cities.
The other Johnson County project on KDOT's stimulus list was the replacement of a bridge over Captain Creek on 143rd Street about 1 miles east of the Douglas County line.
More like this story