Softball returns eight starters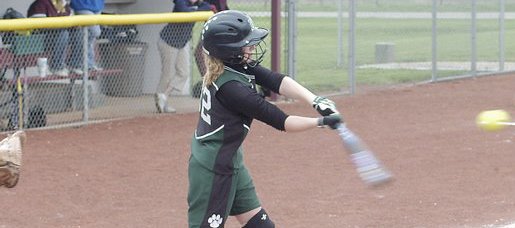 The team is finally getting older.
Those were the first words from coach Melissa Wible regarding her De Soto Wildcats 2009 softball team.
The squad, which lost just one senior from last year, is returning eight starters with a boatload of potential this spring.
"We lost Jessica Pennington, our first baseman and pitcher last year to graduation," Wible said. "She was a good hitter and great team leader."
The coach said in addition to the solid cast of returners, the team expects to have some freshmen come in and make an immediate impact for the squad.
"In the past, we've always had just a few older girls who help the younger girls in the summers and offseason," she said. "But this year feels different. Most of the girls are returners who will not have to be taught some of the skills."
As a result, the Wildcats are able to get right into their normal training without much review.
"It's going to be great having girls come in and already know the system," Wible added. "This way we'll be further along before the season starts than we were last year."
Among those returners who Wible looks to make a strong contribution to this year's squad is Katie Williams, a pitcher, and Jordin Burford, a shortstop.
Everyone's contribution is crucial, however, as the Wildcats play in a challenging Frontier League that Wible said was filled with formidable opponents.
"It seems like each year the league gets tougher," she said.
The preparation for the first league game has required some flexibility, however, as the team has been practicing both indoors and outdoors in an effort to adjust to the inconsistent weather conditions. Unfortunately, as soon as the team began to adjust, its players had to leave for spring break.
"Spring break comes at a bad time because it is just when the team really gets into the swing of things," Wible said. "But I'm excited about the practices we've had so far."
The practices have shown Wible that her team is also excited about playing together. Wible said the team had a great deal of chemistry and wants to work hard for one another.
The Wildcats will get their first chance to put their offseason efforts to the test on March 31 when they take on St. James Academy. De Soto beat St. James in both of its contests last spring.
More like this story