Board hopefuls state positions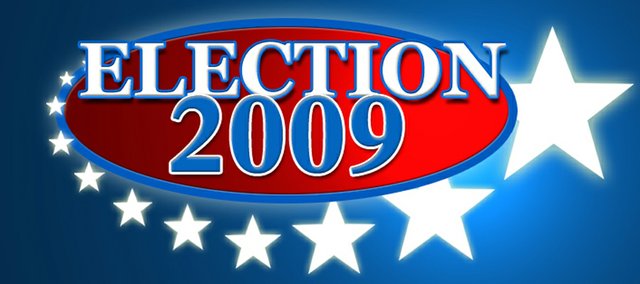 Six candidates for USD 232's Board of Education plead their case Thursday during the De Soto Chamber of Commerce candidate forum.
Position 4 candidates Margaret Johnson, incumbent Randy Johnson and Roger Templin, Position 5 candidates incumbent Janine Gracy and Kevin Straub and Position 6 candidate Tammy Thomas spoke to chamber members about their bids for seats on the school board. Position 6 candidates Larry Meyer, incumbent, and Tim Needham were not able to attend the Chamber's lunch and forum.
Margaret Johnson said the board had to be proactive when dealing with budget shortfalls.
"Multi-tasking is coming," she said. "We need to be unified. We have to show a united face to the constituents."
Randy Johnson said the board had accomplished many things since he joined the board.
"We have done a tremendous job educating," he said of the district.
But there was work to be done on the fiscal side, the incumbent said. Even if he wasn't re-elected, constituents should push for open bidding on construction management services in the district.
Roger Templin said no issue was more important than educating children.
"We need to build consensus on our values of the district," he said. "The board has been side tracked by finger pointing and agenda biting."
Current Position 5 seat holder, Janine Gracy said she would like to continue to advocate for children and public education.
"Public education is the cornerstone of our community," she said.
Kevin Straub said education is the board's No. 1 job, but said the district was administratively top heavy.
"We need to be fiscally responsible," he said. "We need to afford great education."
However, Tammy Thomas said the board and district should be about education with kids and teachers at the center.
Thomas said cuts at the administration level should be looked at if cuts were needed.
"No one understands what effects kids more than a teacher," she said.
Registration to vote in the April 7 election ends Monday, March 23.
Residents of De Soto USD 232 will vote for Position 4, Position 5 and Position 6 board members in the April 7 general election.