Making Goodcents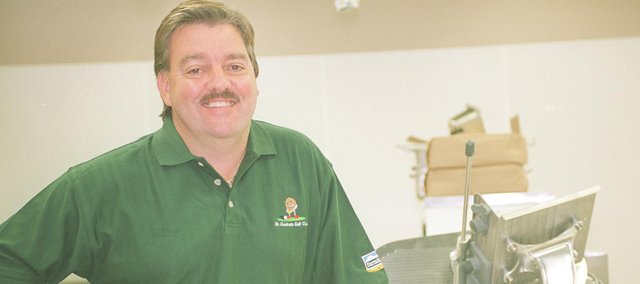 Q: The first Mr. Goodcents opened 20 years ago in Lenexa. There are now 106 franchise in nine states. Has your company's growth been what you anticipated?
A: I'd have to say yes. We're in the position now where we can speed up that up. We've retooled our business model to do that by allowing franchisees to make more money.
Q: What sets Mr. Goodcents apart from other sub sandwich franchises?
A: We slice our meat fresh, and we bake fresh, and we make our pasta fresh every single day. Most franchises don't do that. The pasta gives us a dinner. Most sub franchise don't have a dinner. It gives us a dinner and an opportunity to cater. Our nighttime business is much better because of that.
Q: What does Mr. Goodcents growth mean for De Soto.?
A: It means more tax dollars for the city and the schools. We have our frozen dough facility in De Soto. That generates more tax dollars for De Soto.
We do a lot of things at our De Soto restaurant we don't do anywhere else. This month, we're offering $2 and $4 dinners we're not doing anywhere else. A family of four can have dinner out for $20.
Q: The Mr. Goodcents Foundation focus is on senior services. What explains your commitment to that cause?
A: My mother was 47 and my father 51 when I was born. I grew up seeing the trials and tribulations of senior citizens. When your parents struggle, it really hits home. It hurts when you see someone who can't get out to get her hair done or go to the grocery store.
The No. 1 need and desire of senior citizens is independence. I always said if I was in the position to do something, I would.
Q: Locally, the Mr. Goodcents Foundation helps support the FlexRide system. Are you pleased with its success?
A: We would like more people to use it. We would like more people to know about it. It really helps when you can do it in a community like De Soto and take that model to the larger community and say, 'It works.'"