City Council rejects suggestion to open pool after Memorial Day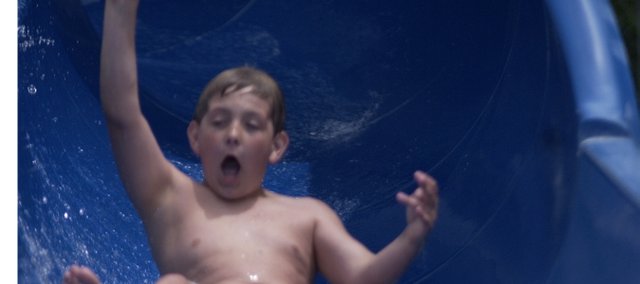 The De Soto City Council gave a cool reception last Thursday to a proposal that would delay the opening of the De Soto Aquatic Center until after Memorial Day.
De Soto Parks and Recreation director Jay Garvin said he was making the request to open the pool May 30 because of the difficulties in finding the 32 lifeguards needed with school still in session. Teens 15 and older who can be hired as lifeguards are too busy to get the needed training before school dismisses for the summer the week following Memorial Day, he said.
Memorial Day Weekend is May 23, 24 and 25.
"It becomes a safety issue," Garvin said, saying the last Friday before the opening was used for full staff training so that all would know what was going on and be familiar with the facility.
But even before Garvin spoke, council members stated delaying the pool's opening past Memorial Day was unacceptable.
"I think to not have the pool open Memorial Day weekend is a disservice to the community," Councilwoman Mitra Templin said. "As a city, we need to find a way to train employees. I'm asking you to be creative."
Word needed to get out there were jobs available at the pool because it would be difficult for teens to find work this summer, Councilman Ted Morse said.
Council members also rejected Garvin's suggestion the pool close with the start of school Aug. 17, more than two weeks before the traditional Labor Day Weekend closing. It cost about $6,500 to keep the pool open the extra weeks and there is little revenue once attendance falls off markedly with the start of school, he said.
Council members were OK with the pool closing on weekdays but said it should remain open on weekends through Labor Day.
More like this story