Randy Johnson, Roger Templin and Margaret Johnson move on to general election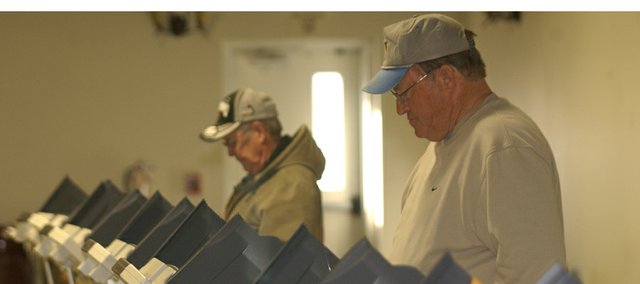 The field is set for the April 7 De Soto USD 232 Board of Education general election.
The Johnson County Election Office released results from Tuesday's primary election that show Randy Johnson, Roger Templin and Margaret Johnson will appear on the ballot for Position 4.
Incumbent Randy Johnson came out on top with 273 votes.
Johnson said the results show people supported him because he was a principled person.
Roger Templin received 187 votes and Margaret Johnson received 105 votes.
Margaret Johnson said she was excited about the primary results.
"I'd like to bring change to De Soto and the kids mean so much to me," she said. "That's what I stand for."
Jeff Hopkins received 94 votes and Gregory Hines received 32 votes.
Position 4 includes small portions of west Shawnee and west Lenexa, De Soto and the unincorporated areas south and west of De Soto.
Although Tuesday's primary was contested solely within the boundaries of Position 4, all three board races in the general election will be contested districtwide.
Larry Meyer, incumbant, Tim Needham and Tammy Thomas are vying for
Position 6, which covers part of Shawnee and a small area of Lenexa.
Janine Gracy, incumbent, and Kevin Straub face off for Position 5, of Shawnee.
More like this story