Bow-hunting club seeks lease of De Soto park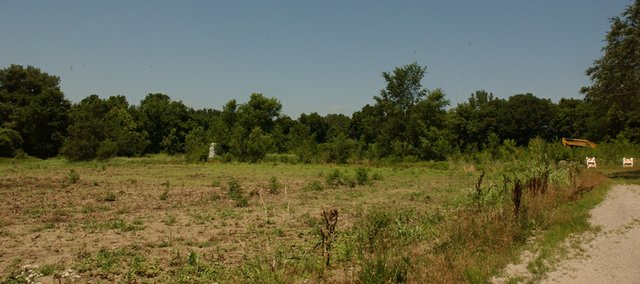 A bow-hunting club has requested the city of De Soto lease it a little-used park in the West Bottoms.
Members of Prairie Traditional Archers made the requests to lease Little Big Knife Park at last Thursday's De Soto City Council meeting. Club President Ricky Sadler of Olathe said the club had visited the 26-acre site on Edgerton Road north of 79th Street and found it attractive for its purposes.
Club members do not use compound bows that can have a range of 100 yards, but traditional bows with a third of that range, Sadler said. In addition, game-killing arrow points are banned on the club's ranges, he said.
Should the lease be approved, the club would set up two circular walk-though archery ranges with about 40 target stations radiating from 20 to 40 yards from the pathway.
Trees in the park on the Kansas River would not be cut down on the ranges but trimmed back so that branches wouldn't obstruct targets, Sadler said.
With a lease, the club would want to restrict assess to members except during its public shoots, which Sadler said would occur about twice a year. He said two to four club members could be expected to visit the site daily to practice.
Some De Soto residents were expected to join the club soon, Sadler said.
He and other club members said there would be other benefits to the community. The club regularly had civic organizations as vendors during its competitive and public shoots, they said. There would also be opportunities for Boy Scouts to earn merit badges by helping with establish the ranges, they said.
Finally, they said the club had an emphasis on youth outreach and worked with 4-H clubs, which often have archery as an activity.
The club was asking for a five-year lease on the property with minimal cost. It would install portable toilets and a parking lot, Sadler said.
De Soto City Administrator Pat Guilfoyle said the city had no plans for the site and its development was not on De Soto Parks and Recreation Commission's five-year plan.
Council members were receptive to the proposal, but did agree with Councilman Ron McDaniel's suggestion the lease be for three years with the option of two one-year renewals.
Because the proposal would require a change in land-use, it would require the club acquire a special-use permit, De Soto city engineer Mike Brungardt said.
More like this story