Who's Who: Kenny Miller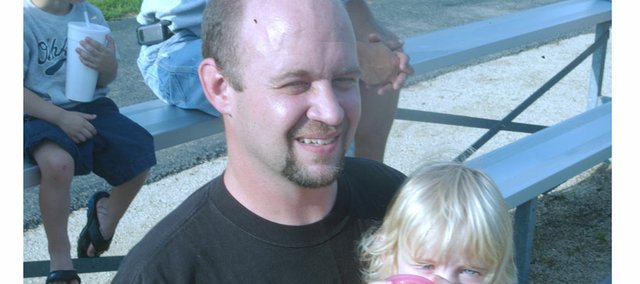 Occupation: Software quality analysis
Family: Wife, DiAnne, 9-year-old son Trenton Biggerstaff, 5-year-old son Elliot Miller, 2-year-old daughter,
Carli Miller.
Q. How long have you lived in De Soto?
A. We moved her in 'O5 for the school district and the small-town community. That's what keeps us here.
Q. What's the best piece of advice you've ever received?
A. Work and play hard.
Q. If you could vacation anywhere in the world, where would you go?
A. Definitely oversees, probably Paris.
Q. If you could travel back in time, what era would you visit?
A. 1492. That was my first reaction, so I'll go with it.
Favorite things
Musician: Eric Clapton
Movie: I like action movies
Food: Mexican
Song: xxxx
Movie: xxxx
Color: xx
Food: xxxxx
More like this story