Five Questions: Taking the Lead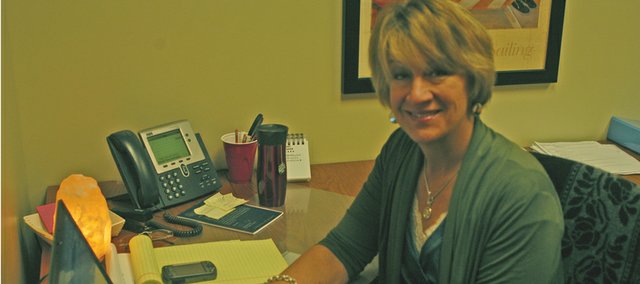 Q: What first drew you to the director of special services position in De Soto's USD 232? 
A: The De Soto school district has a wonderful reputation. Over the years, I have had opportunities to meet De Soto administrators and teachers and have always been impressed with their positive attitudes and focus on student achievement. I am thrilled to be a part of the De Soto school district.
Q: How will your background help in the position? 
A: My experience as the director of special services in Spring Hill helps my understanding of the overall nature of this job and ensuring that De Soto is compliant with state and federal special education regulations. I also learned a great deal in Blue Valley over the last two years related to providing high-quality special education services in a large district. Since De Soto is growing so rapidly, it is important to understand how to plan for growth and continue to meet the needs of the students.
Q: The Early Childhood Special Education Program has been the subject of some controversy this year. How are you prepared to work with parents and staff to maintain a high quality program? 
A: Early intervention is a critical factor in the success of our youngest students and I believe strongly in quality early childhood programs. I am very interested in listening to the views of parents and early childhood staff members. Additionally, I will seek input from the Kansas Department of Education to ensure that our program fits its guidelines. Effective programming is a result of a strong partnership between the district and the community as well as timely and thorough communication.
Q: You are currently working on your doctorate from Kansas University, how will this benefit your work with De Soto? 
A:My doctorate is in education Leadership and policies with a minor in special education. I feel that the program has strengthened my understanding of district leadership and the importance of a collaborative partnership between general and special education. Truly, our focus has to be on improving outcomes for all students and we can do so best by working well together.
Q: Why did you decide to make working in special education your career?
A: Years ago, I was lucky enough to be hired as a paraprofessional in a class for young children with special needs. I became passionate about my students and changed my major from elementary to special education. I learned quickly that children with special needs are children first and that we need to keep in mind that they have abilities as well as disabilities. Special education is really a young field in that it has only been around a little more than 30 years. We have learned a great deal in that time, but services for children with disabilities will continue to evolve as we learn more from research and practice. Special education is a challenging and exciting field. I look forward to new opportunities to serve our families in De Soto.
More like this story