Country star to shine in De Soto chamber's annual concert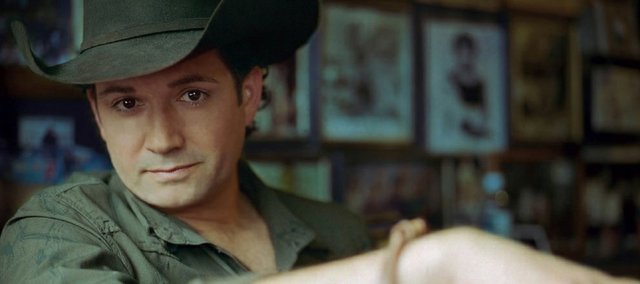 The night before he headlines at the De Soto Chamber of Commerce Country Concert, Tracy Byrd will play at the Mecca of country music, the Grand Ole Opry in Nashville, Tenn.
De Soto Chamber of Commerce Executive Director Sara Ritter said some people still find it incredible De Soto and the chamber can pull off a concert with an entertainer of that stature. Byrd has two chart-topping county hits and numerous top-40 country songs to his credit.
"KFKF radio personality Dale (Carter) made the comment he was surprised we could pull it off," she said. "I think a lot of people were surprised we could get someone of that quality and that our park can handle this."
Gates will open at 4 p.m. Saturday for the concert at De Soto Riverfest Park on 79th Street west of downtown De Soto. Kansas City band Vandel-Snook will kick off the music at 6 p.m. Josh Thompson, a young recording artists with Byrd's Columbia Record label, will perform at 7:30, and Byrd will take the Riverfest Park stage at 9 p.m.
Tickets are $10 in advance and $15 at the gate.
The concert will go on rain or shine. Nonetheless, Ritter was pleased Monday's long-range forecast called for warming, drier weather through the weekend.
"Oddly enough, I quit worry about the weather after listening to all the forecasts," she said. "I have enough other things to worry about." See more of the story in the June 18 issue of the De Soto Explorer.
More like this story