Five Questions: Food, talk and cards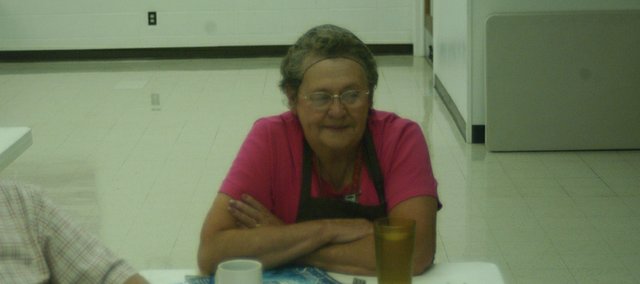 Q: How did you become the manager of the center?
A: My neighbor lady thought I needed something to do. Because I had a background in food service, and she thought I should come down here when Mary Bichelmeyer retired.
Q: What do you like about the job?
A: I like helping people who can't get out, the shut-ins, and making sure they are OK through visiting.
Sometimes people just needs someone to talk to.
Q: How many meals to do serve on a normal day.
A: We get a good crowd. We usually have about 18 here, but it varies. When we serve liver and onions, we'll have 30 people. That's our most popular meal. Birthday day is another popular day.
Q: Besides liver and onions, what other meals are popular?
A: Navy beans and cornbread. They love that. Chili in the winter. They like the summertime sandwiches, broccoli and salad.
Q: What's more of a draw, the food or the company?
A: Both. They love to go over and play cards after lunch. Mondays and Tuesdays, we have two tables full of cardplayers. They have a lot of fun.