Five Questions: Rotary engine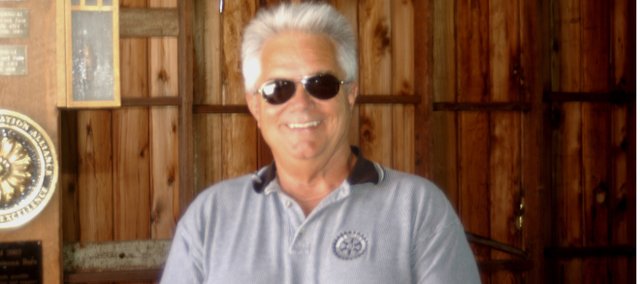 Q: How long have you been a Rotarian?
A: I became associated with the Rotary about 15 years ago and met some of the kindest people you ever would know. I was with the south Kansas City club for 12 years.
Q: What brought you to the De Soto club?
A: The day after we closed on our house in De Soto, I joined the club here.
Q: What's the attraction?
A: I enjoy serving above self. The Rotary is sort of a network of business people, organizations and individuals whose true goal is helping the community.
Q: The club had its annual chili cook-off (Saturday). It wasn't not what most would think of as a day for chili. Are you satisfied with its success?
A: We're going to make money for Gift of Life. The community came together, so it's a good event. In these times, everybody needs to help out. The effort is sometimes more important that the monetary aspect.
Q: What other projects is the De Soto Rotary Club now involved with?
A: De Soto will be in news this summer with the March of Sunflowers behind Zimmerman's barn. We will be selling sunflowers at the Farmers' Market for the eradication of polio from the face of the earth. When Rotary International took on this project, polio was present in 45 countries. It's now down to three.
More like this story