Who's who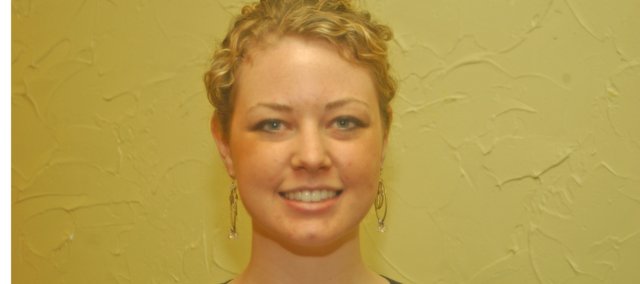 Occupation: Student at Kansas University and waitress at the Bleu Tomato.
Hometown: Overland Park
Q. What do you like about your job?
A. I love every food we serve. I appreciate what (owner) Karen (Mitchell) is trying to do, supporting local businesses and farmers. It's a model for other businesses.
Q. What's the best piece of advice you ever received?
A. From my mom: Don't sweat the little things.
Q. If you could vacation anywhere in the world, where would you go?
A. Waterford, Ireland. I have family there, and nearly all my family has been there but me so I'd really like to go.
Q. What are your pet peeves?
A. Clutter. I'm a very organized person. And dirty laundry.
Q. Was a single event in your life that changed your outlook?
A. My parents divorce. It allowed me to expand a lot. I acquire a lot of extended family from by step parents.
Q. If you could travel back in time, what era would you like to visit?
A. The 1950s for a sock hop. I'd love to go to 1940s or 50s swing dance.
Favorite things
Band: Death Club for Cuties
Movie: Eternal Sunshine of the Spotless Mind
Book: Memoirs of a Geisha
Food: Loaded mashed potatoes
Ideal car: An electric blue Corvette
More like this story