Who's Who: Larrie Davis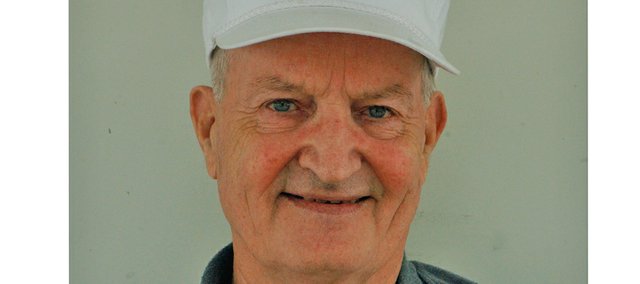 Birth place: Ozark, Ark.
Family: With, Beth; and daughters, Connie and Tina.
How long have you lived in De Soto? Since 1956. My dad moved here for work. I graduated from De Soto High School in 1957.
Q. What's the biggest risk you've ever taken?
A. I don't take risks. I just do it.
Q. What's the best piece of advice you ever received?
A. Be honest. I remember my grandma used to tell me that all the time.
Q. What's your ideal vacation spot?
A. Vancouver, Wash.
Q. If you could travel back in time, what era would you visit?
A. The 1950s and 60s. There were no drugs mentioned back then. The kind of music we had back then, I loved it.
Favorite things
Music: Country
Book: Louis L'Amour books
Movie: Westerns
Food: Steak and potatoes.
What's your dream car. 1956 T-Bird.
More like this story