Who's who, July 9, 2009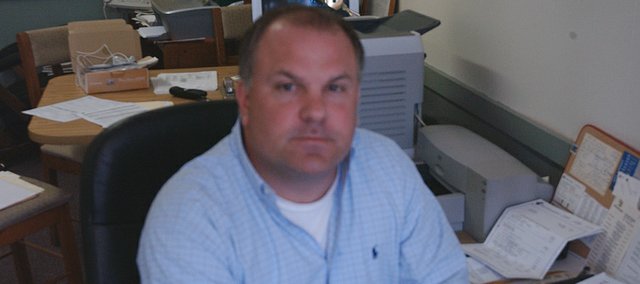 Occupation: Investment broker and owner of Kobler Investments.
Family: Father, Bud Kobler; mother Belva Thrasher; sister, Kelley Chapman.
How long have you lived in De Soto? All my life except for 10 years when I went to college and after when I started working.
Q. What's the biggest risk you've ever taken?
A. I'm not a big risk taker. Starting my own business.
Q. What's the best piece of advice you ever received?
A. It's a cliché you hear at every high school or college graduation, "Follow your passion" — do something you want to do. That's what my grandfather told me. It's a cliché because it's true.
Q. What's your ideal vacation spot?
A. I've done a lot of traveling. I've been overseas four times. Some place I've never been before. Machu Picchu in Peru. I've been to the Amazon in Peru. I'd like to go to the mountains to Machu Picchu.
Q. If you could travel back in time, what era would you visit?
A. The age of the dinosaurs. To see what the world looked like like, and the whole environment.
Q. What's your pet peeves?
A. Dishonest people.
Favorite things
Musician: The Dave Matthews Band
Book: "The Great Gatsby"
Movie: "One Flew Over the Cuckoo's Nest"
Food: Fresh food.
What's your dream car. A Ferrari convertible.
More like this story