Five Questions: Working on Commission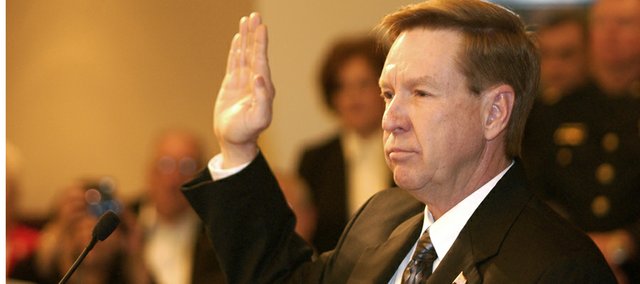 Q: You've been on the job half a year. What's your impressions so far?
A: So far, it's been great. There's a learning curve, but so far there are a lot of good things happening. The budget has been a challenge.
Q: The commission is entering the homestretch on considerations for the 2010 budget. What measures have been taken in response to revenue shortfalls with the recession? 
A: The proposed budget is $797 million. We've instituted a hiring freeze and froze wages, and the county has cut about $6 million out of the budget so far without cutting services. The hiring freeze cut about 35 full-time positions from the 4,000 we employ, which leans us up a little bit. I think we can hold the line on the freeze for about a year. After that, you are on really thin ice.
The Sheriff Department did some very out-of-the-box thinking. They postponed hiring for the new jail facility. With a little creative thinking, they saved a ton of money.
Q: There's much talk that next year could be a more challenging budget year. What does the county expect? 
A: We're operating on the assumption we'll see huge cuts from the state next year and stimulus money will dry up. We're trying hard not to dip into reserves. For 2011, it looks like we may have to, depending on what the state does. 
  Q: Are there any budget issues of particular concern? 
A: One of my big things in the Department of Aging. If the state continues what they are talking about, it would create a waiting list for in-home care. We can't do that. We may have to dip into reserves for that.
Q: Johnson County Administrator Mike Press announced his retired this spring. How close is the commission to naming his successor?
A: We're still looking. I think you'll see an announcement in July or August. This is one of those deals where we want to get the best of the best. We've had an exhaustive search and we have some pretty talented people in house. You talk about a tough decision.
It's going to be hard to fill Mike Press' shoes.