Cats claw Bulldogs 51-45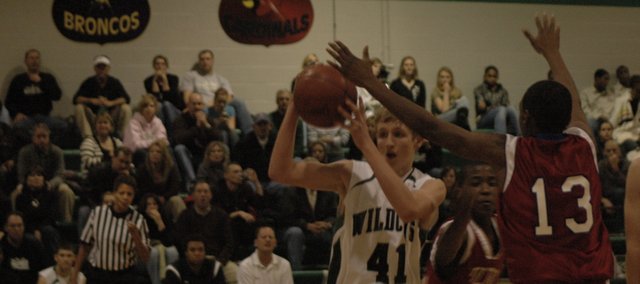 Tommy Elmer scored 16 points and hit five three-pointers to lead De Soto past Wyandotte 51-45 Tuesday night at De Soto. Fellow backcourt mate Brendon Hudson also hit a three-pointer in the game, as did Brandan Philbrook. The Wildcats hit two threes to start the game, and their first four field goals in the second quarter were all from behind the arc. Elmer hit three of his five three-pointers during the second frame.
Hudson had eight points and Jamel Townsend added nine for De Soto (4-1). Read the full story in Thursday's De Soto Explorer.
More like this story