Five Questions: Chamber bringing country to Riverfest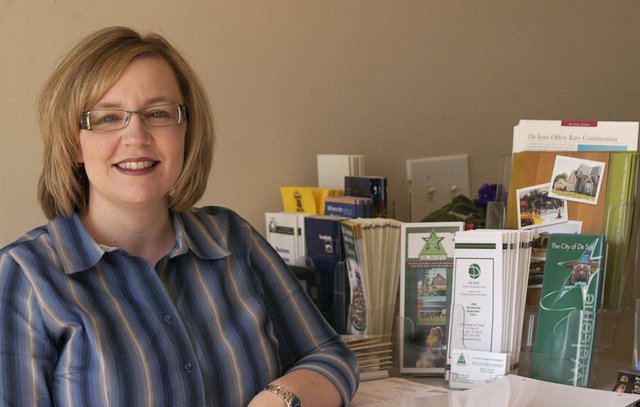 De Soto Chamber of Commerce and Economic Development Council executive director Sara Ritter
Q: The chamber opened the De Soto Riverfest Park last October with a very successful two-day blues and barbecue. This year, the plan is to have a June country western night and a blues and barbecue in the fall. Why the change?
A: We were very fortunate last year with the weather, but we didn't want to put all our eggs in on basket with the chance of rain in October.
We're going to have a country music show June 20. We thought it would appeal to more people. We wanted a show that would draw even more people to De Soto and show off what we have with Riverfest Park.
Q: Who do you plan as a headliner?
A: We're currently working on a contract with Tracy Byrd. I'm very optimistic. It's safe to say, he'll be the biggest name we've ever had.
Q: What about the blues concert and barbecue contest?
A: We'll have a one-day event in October. There will be bands and 49 teams. We will really concentrate on the teams this year.
Q: You received a nice surprise from one member to help pay for the event. What was that?
A: Engineered Air gave us $5,000 with the condition it be matched by the other members. We're getting close to making that match.
Q: The chamber is in the midst of its annual membership drive? How is that going?
A: We're on pace to where we were last year. Our goal this year is not to expand but to keep things level in this economic climate.