Who's who in De Soto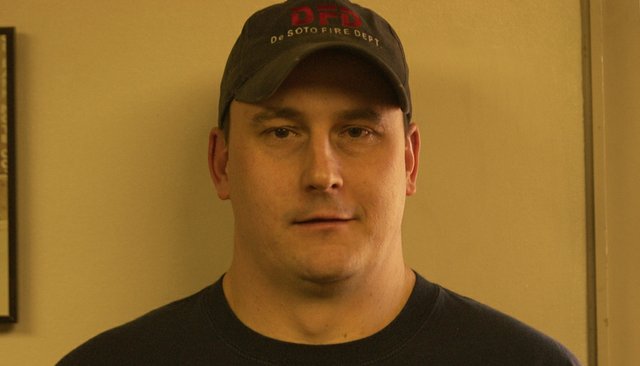 Occupation: Medical cabinet fabricator, volunteer fireman with the De Soto Fire Department.
Family: Wife, Casey. No children.
Place of birth: Olathe
Q. When did you move to De Soto and what brought you here?
A. We moved here 10 years ago in 1999. We wanted to live in a small town.
Q. What's the biggest risk you've ever taken?
A. I guess it would be this job and running into a burning building.
Q. What's the best piece of advice you've ever been given?
A. "Watch what you say whenever you're in the eye of the public." We're getting judged if we're up here (in the fire station) or not.
Q. Why did you become a volunteer firefighter?
A. At first it was just to do something for the community. Now, I'm trying to make a career out of it.
Q. What's the biggest benefit of of volunteering for the De Soto Fire Department?
A. The comradarie.
With everybody, it's like we're family. They'll give you the shirt off your back if you need it.
We're all that way.
Favorite things
Dream car: 1967 Mustang GT
Movie: "The Guardian"
Chineese, Italian or Mexican food: Mexican.