Who's Who: Kathryn Patchen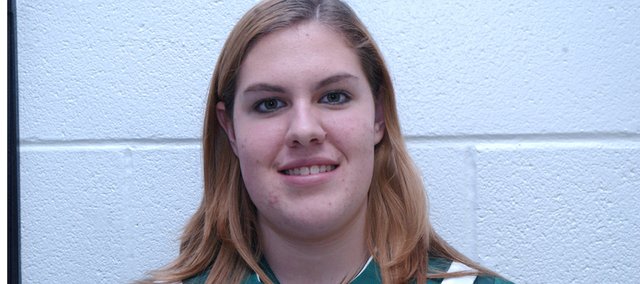 Class: De Soto High School sophomore.
Parents: Michelle and David Wasson.
How long have you lived in De Soto: We moved to De Soto from Edwardsville when I was 3. I like the small-town feeling.

Q. What's the best piece of advice you ever received.
A. Live life to the fullest from my best friend.
Q. What's the biggest risk you ever took?
A. Running away to Gardner.
Q. What's your ideal vacation destination?
A. Hawaii because of the warm sunning beaches.
Q. What's your pet peeve?
A. People who bite their fingernails.
Q. What career to you hope to pursue?
A. A pediatric nurse.
Q. If you could travel back in time, what era would you visit?
A. 1994, the year of my birth.
Favorite things
Song: "Everything We Touch" by Cascada.
Band: Creed.
Movie: "Twilight."
Book: "Twilight,"
Ideal car: A Mustang convertible. Any year.
Food: Pizza.