Olathe buys Burning Tree Golf Course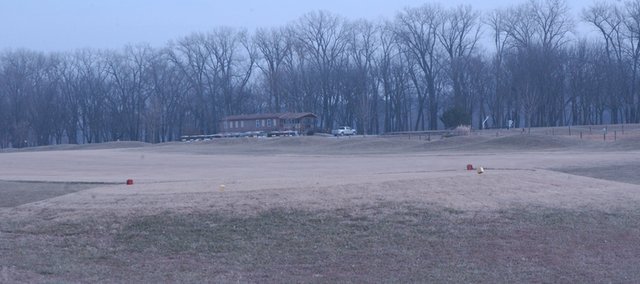 The city of Olathe has purchase Burning Tree Golf Course as a site for a future well field.
The nine-hole golf course in north of the Kansas River, just north of the Wyandotte Street bridge. It was annexed into De Soto in 2001.
Don Seifert, municipal services director for the city of Olathe, said the city has leased the golf course back to its current owner through 2010.
"It will be leased through the end of 2010," he said. "It could be renewed if it is mutually acceptable."
Olathe, which has a well field in the East Bottoms that supplies its water plant south of 83rd Street, has purchased other land near the golf course, Seifert said. In total, the property should support two or three or horizontal wells, but that would depend on the the city's future demand and how well they produce.
Seifert said Olathe has made De Soto city officials aware of the purchase.
"We don't have any immediate plans to do anything with the property," he said. "Once there is a future well near the river that won't require much property. We just wanted to make the city aware of it if there was anything attractive or useful that could be done with that property."
De Soto City Administrator Pat Guilfoyle said the only obvious use was a golf course or park, and the city already has a river-front park in the Riverfest Park, which opened last year.
Sen. Julia Lynn, R-Olathe, shepherded through a bill in the 2008 Kansas legislative session that would allows the creation of a Riverfront Authority to help plan recreational uses along the river near De Soto.
The future use of the site would seem to be a task for the Riverfront Authority still unseated authority, Guilfoyle said.