Who's Who: Melissa Wible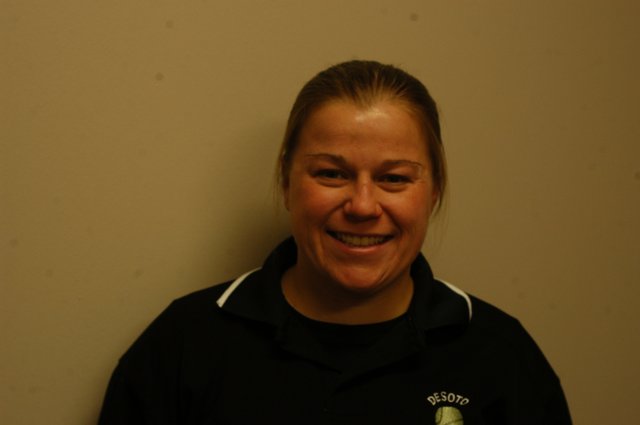 Occupation: Sixth grade math teacher at Lexington Trails Middle School
Family: Husband Paul, daughter Emmie, parents Bill and Kathy Fletcher, two sisters
Hometown: De Soto
Q. What brought you to De Soto and what keeps you here?
A. Grew up in De Soto but currently lives in Olathe. I like De Soto. Hopefully one day my kids can go here.
Q. What would be your ideal vacation destination?
A. Haiwii
Q. What's the best advice you ever got?
A. People can take a lot away from you, but they can never take your education.
Q. What's the biggest risk you ever took?
A. I rode the Incredible Hulk roller coaster. I'm not a roller coaster person.
Q. If you could travel back in time to visit another era, when would that be?
A.The 50's with the poodle skirts and sock-hops.
Favorite things
Music: Oldies and Country music
Movie: Any chick flick
Food: LTMS's burritos and chili
Car: A BMW that my husband can not drive.
More like this story