Five Questions: Engineering De Soto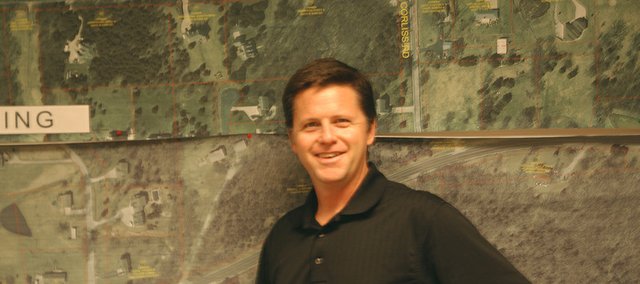 Q: The preconstruction schedule on the 83rd Street project had the road milled and the contractor repairing the roadbed by this time, but the old asphalt remains on 83rd Street. What's caused the delay?
A: We've had an unusually wet August and weather delays have accounted for some of the curb replacement delays. The other thing is we originally planned to remove and replace all the curb on both sides of the road at one time. But once we started, we realized the road was just too narrow. So we replaced all the curb on the south side first and then went back in on the north side. That set us back about a week.
Q: Do the delays cause any concern about finishing this construction season?
A: At this point, we're two weeks behind on the milling operation. Weather permitting, milling will start Monday. We have no concerns we can place the new surface this season with favorable weather conditions.
  Q: The city received $400,000 in federal stimulus funding to resurface Kill Creek Road from 83rd Street to Kansas Highway 10. What's the status of that project?
A: We haven't had official confirmation from KDOT that won't occur this fall, but everything I know about asphalt paving tells me that will be a project for next spring. The bid letting is scheduled for mid-October and it typicallly takes three to four weeks before we release a contractor to do the work. By that time, it will be mid-November.
Q: KDOT also has plans for the K-10 Kill Creek overpass. What's that and its timeline?
A: The KDOT district engineer decided that bridge had deteriorated to the point it needs attention to replace the surface. I was orginally told construction would be from late September to late October. That will entail one-lane sgnaling so there will be some delays. But the bridge will remain open.
Q: Two other projects the city received stimulus dollars for this year are the city's annual asphalt repaving, set for the neighborhood near the De Soto Baptist Church, and the replacement of sidewalk near the Bleu Tomato downtown. What's their status?
A: We bid both projects back in June, but because HUD hadn't formally released stimulus money, they had to wait. Both contractors, Freedom Concrete (De Soto) for the sidewalk project and APAC (Kansas City, Kan.) said they would honor the bids. We now need to have preconstruction meetings. They should start next month.
More like this story