Who's who: Tamara Selk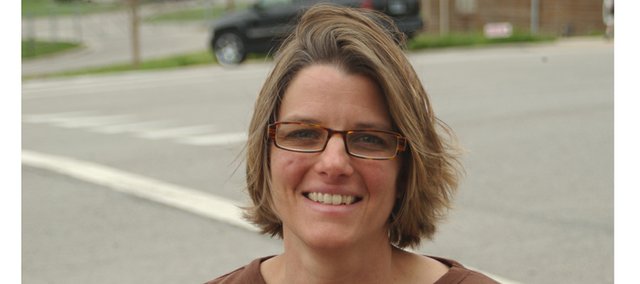 Family: Husband, Greg, daughter Sydney, 9, and sons Christian,11, and Cole, 3.
Career: A para-professional in the Shawnee Mission School District. I hope to work in the Kansas City, Kansas School District.
Q.How long have you lived in De Soto:
A. Less than five years. I grew up in northern Overland Park.
Q. What keeps you in De Soto?
A. For me the list is endless. De Soto is Americana in Johnson County.
Q. What's the biggest risk you ever took?
A. I jumped out of an airplane, and it was my first time in a plane.
But it would have to be cooking a Butterball turkey on Thanksgiving.
Q. Where would you go for a dream vacation?
A. The nearest lake in a camper with my family.
Q. What's the best words of advice you've ever received?
A. Stay calm.
Q. What's you pet peeves?
A. I hate it when a light is out in a business sign. Anything on a business sign that needs to be fixed.
Favorite things
Musician: My husband. He's a very good musician.
Movie: "Rocky I"
Food: It still has to be popcorn.
Book: Scriptures — the Bible. My grandmother gave me the book "Skeeter Looks for a House." I still have it.
More like this story