Hillside Village owner Robert Haynes remembered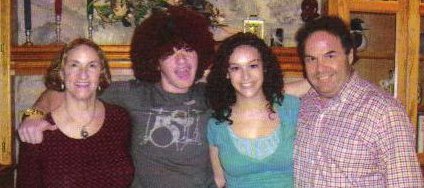 Robert Haynes, the man who returned long-term care to De Soto, died last week at the age of 54.
The owner of Hillside Village died April 22 at a gym near his Lenexa home. His obituary appears on Page 7.
Haynes' involvement with De Soto began when his company, Responsive Health Care, took over management of the troubled Cedar Grove Heath Care Center in 1999 at the request of the state. Once the facility closed in early 2000, Haynes purchased it and undertook extensive renovations that rebuilt the nursing home and added 38 assisted living apartments. The new complex opened in 2003.
"When I started here, that was one of the first projects I worked on," said De Soto Chamber of Commerce Executive Director Sara Ritter. " You could just tell he was passionate about what he was doing and about the residents.
"He was a good man."
Haynes' father Victor Haynes said he was proof of his son's attachment and commitment to Hillside Village. At the request of his son, Victor, a retired University of Arizona math professor, was the second resident to move into the Hillside Village's assisted living apartments to be the on-site eyes and ears of what was a true family business, he said.
"Every Sunday evening, he would bring a big tray of cookies his wife made and go door-to-door to pass them out ," Victor said. "He said he loved working in a place he saw the same people every day and getting to know them and they getting to know him.
"He would commonly express his attachment to this facility. He said he was surprised b the depth of those feelings."
Hillside Village would remain in the family, Victor said.
"The plan is to carry on exactly as they have in the past," he said.
His son first came to the area from Arizona to complete his master and doctorate degrees at Kansas University. Victor said after careful research, his so n determined KU offered the best program in the type of psychology he wanted to pursue.
Haynes was energetic and enterprising, who was a professor of graduate studies at Ottawa University, a creator of SAT Power Prep and one-time partner in a large and successful clinic, working primarily with teenagers, Victor said. When his son sold his share of the clinic, he began to look at opportunities to work with senior citizens.
That eventually led him to De Soto, a community eager for a quality long-term care facility.
"He said, 'That's our opportunity,'" Victor said. "He felt very positive about the way the town reacted to this presence."
So rewarding was the Hillside Village, that his son purchased land in Basehor to build another facility on the Hillside Village model, Victor said. Once again, the community embraced the project but progress stalled when financing tightened in the current economic downturn, he said.
As an entrepreneur, his son was alert to new opportunities and projects, Victor said. The most recent concept to interest him was extended-stay hotels and he had purchased land in Topeka for such a project, he said.
Victor said Haynes flew his airplane around the country to research extended-stay hotels.
Peggy Teverbaugh, an accountant at Hillside Village since 2003, said the airplane revealed another side of the character of a man known to his staff and Hillside Village residents as Dr. Bob.
"If he had a fear, he went right after it," she said. "He was afraid of flying, so he bought an airplane. He always wanted to play the piano, so he learned to play at 45."
More like this story