Spring Fling to shine on downtown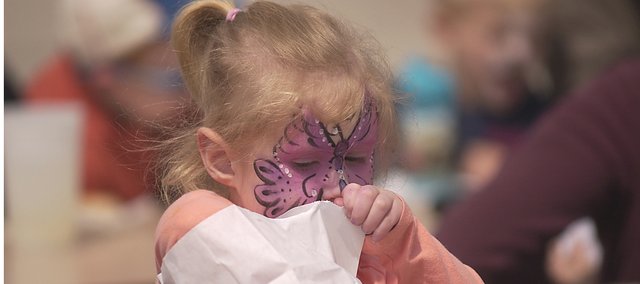 For four hours Saturday, a busy downtown De Soto will revert back to its past.
The draw will be the second annual FCB Bank Spring Fling, set for 10 a.m. to 2 p.m. Saturday from Shawnee to Peoria Streets on 83rd Street, said Mary Guntert, of FCB Bank community relations.
"It'll be like it used to be when everybody came to town on Saturday to do their banking, go to the grocery store and see people," she said.
Activities will include musical performances by the Lexington Trails Middle School jazz band, local country and western performer Larry Inman and his band, an appearance by Lulu the Clown, food vendors, 25 booths manned by local businesses and organizations and as many antique cars as "Dean Weller can roll out," Guntert said.
"We're competing against a couple of other car shows," she said. "But Dean's a one-man show and he'll get the word out to his friends."
The response to FCB Bank's decision last year to move what was its annual community appreciation day to downtown under a new name surprised its organizers. Guntert said this year would apparently duplicate the first effort.
"We were so surprised last year, if we have as many (participants) as we had last year, we will be happy," she said. "We just want it to be a full little Saturday that will give people a chance to see what De Soto has to offer."
The weekly Saturday downtown hubbub may be a thing of the past, but one of the reasons FCB Bank officials moved the bank's annual community appreciation day downtown and opened it to other interested businesses and vendors was to build awareness of the city of De Soto's planned downtown revitalization plan and its potential to increase the vitality of the district, Guntert said.
The event comes just as the city is readying to get the public involved on its downtown streetscape planning. The city will have an open public "charette" for the streetscape plan May 19 and 20.
De Soto City Administrator Pat Guilfoyle said the city would also have plans on display for sidewalk improvements planned for the west side of Wea north of 83rd Street, adjacent to the Bleu Tomato. The badly section of sidewalk was to be part of the overall downtown streetcape improvements but its replacement was moved up because of its deteriorated condition, he said.