Five Questions: In the Minutes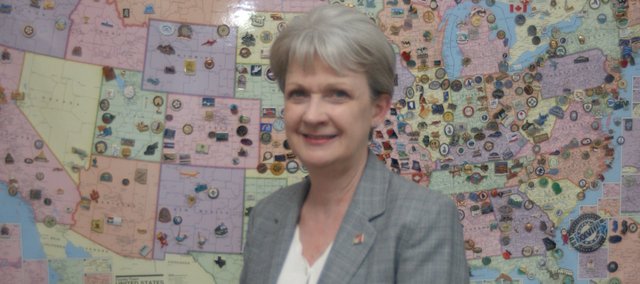 Q: What are your duties as city clerk?
A: I maintain official De Soto City Council minutes, ordinance books and all records and documents. The clerk issues licenses and permits, processes contracts and agreements, is keeper of community history and vital records, receives and distributes files and correspondence, assists with election, registration and voting, acts as a liaison between city government and citizens, offer human resource and insurance assistence and other duties as assigned.
Q: Other duties is often special projects. Do you have any going now?
A: I'm busy with the Fourth of July celebration. My notebook if filling up.
The goal is to have as many vendors and activities as possible to provide a great evening for residents and hopefully bring other people to the community.
Q: Where will the Fourth celebration be.
A: Riverfest Park. We hope to start a tradition there.
Q: Mayor Dave Anderson put you in charge of the city's sesquacentennial celebration. What d
A: It was exciting to have all the community come together to celebrate De Soto's history. Hopefully we established enough of a legacy to excite another generation in 50 years.
Q: You trade city pins or badges with other city clerks. Many are displayed on your office wall map. How many do you have?
A: I can't tell you how many are on the map, but I have more than 300 to go on the map.