De Soto facilities fully insured city and school officials say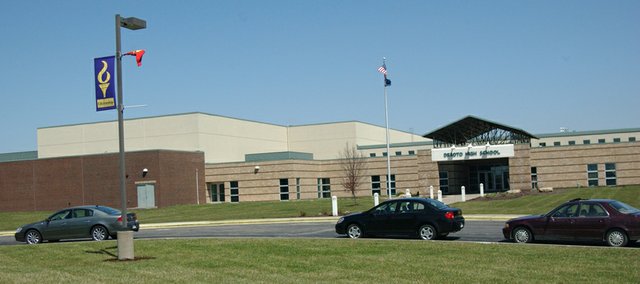 The city of De Soto and USD 232 officials say their jurisdictions are protected against catastrophic disasters that destoy multiple buildings.
Ken Larsen, USD 232 budget director,said the district had insurance that would provide replacement value for existing buildings and a "blanket policy" that would allow the district to apply the combined value of all district buildings of $170.13 million to any loss of one or more buildings to a storm or other disaster.
The district with its near constant building program was aware of the need to keep current on replacement costs of schools and other facilities, Larsen said.
"I mean current replacement costs," he said. "Our insurance agency has today's replacement costs. They say, 'Today's replacement cost X amount per square foot for a high school. You need to be insured for that amount.'"
The city also has replacement value on its buildings and facilities, De Soto City Administrator Pat Guilfoyle said.
"Our agent is very particular on that point," he said. "We update our policy every year."
The city pays a $18,443 annual premium to St. Paul Travelers for its property insurance, Guilfoyle said.
Among replacement values of city properties are:
• City Hall and Community Center, $4.5 million.
• Sunflower water plant $2.2 million for actual plant.
• Sewer treatment plant, $2.6 million.
The district's premium for the current year is $155,000, Larsen said.
It's expensive but it should provide district patrons the assurance the many new schools built in the district the past decade could be replaced with nothing asked of taxpayers, he said
"It's piece of mind," he said. "You can save a buck today, but we don't want to be pennywise but a dollar short."
More like this story