Five Questions: Prom Night Fun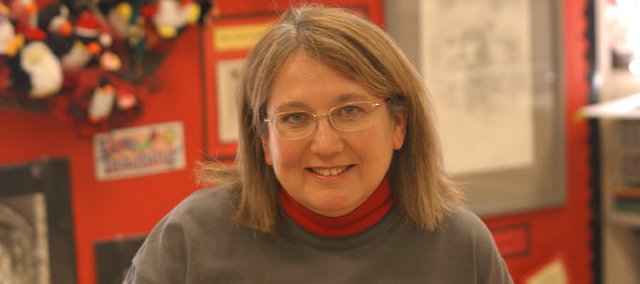 Q: When and where will the after-prom party be this year?
A: The prom this year is May 2 at Parkway West in Shawnee. The After-Prom event will be at PowerPlay Family Entertainment Center, 13110 W. 62nd Terrace in Shawnee. The After-Prom is to be from midnight to 4 a.m. immediately following the prom. Check in at PowerPlay will be from 11:45 p.m. to 12:15 a.m.
Q: Why was PowerPlay chosen?
A: One of the reasons PowerPlay was chosen by the DHS Booster Club is because it's less than a block away from the prom site at Parkway West. Students can change into more casual clothes at Parkway West and come right over. They really enjoyed it last year. Students and their guests will get a power card that will allow them unlimited play on the go-carts, bumper cars, laser tag, bowling, miniature golf, WhirlyBall and more than 250 arcade games.
Q: What do students have to do to attend?
A: Mainly, students and their parents or guardians need to sign and turn in a PowerPlay release form and a DHS parental permission form, which also have to be signed and turned in by a student's guest. These need to be returned to the De Soto High School office by Wednesday, April 29. The event is free for De Soto High School juniors and seniors and their dates – even if they don't attend prom. Free food at a buffet and games are part of the night's activities.
Q: What is the point of after-prom?
A: The DHS Booster Club wants to provide a safe, supervised night of fun entertainment for the students. There will be many parent supervisors present, as well as two school resource officers in case any issues arise. Parents will be notified if registered students don't arrive by 12:15 a.m. They will also be contacted if a student wants to leave before 3:30 a.m. The evening will culminate with drawings for prizes at 3:30 a.m.
Q:How did organizers raise money for after-prom?
A: The Booster Club ran concession stands at games that raised money for this event, as well as other fundraising activities, a silent auction for example. It's been a whole effort all year long.