De Soto: Who's who; Sheila Fowks
April 9, 2009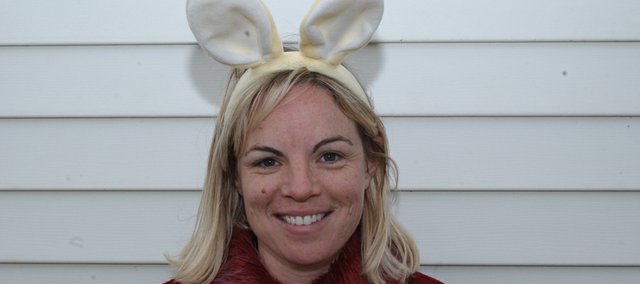 Family: Husband, Mike, and daughters Ellie and Lindsey.
Home: Rural De Soto.
Q: How long have you lived in De Soto and what keeps you here?
A:We have lived here 12 years. We love where we live. Mike built our house. We love our neighbors and the schools are excellent.
Q. What's your pet peeve?
A. Wet towels on the bed.
Q. What's the biggest risk you've ever taken?
A. Scuba diving. Prior to being a scuba diver, I had never swam under water. My husband talked me into giving it a try, and I absolutely love it.
Q. What's the best piece of advice you ever received?
A. To not worry so much. From my grandparents, my parents, my husband and about everybody who knows me.
I still do.
Q. What's your ideal vacation spot?
A. I would love to scuba dive the Great Barrier Reef of Australia.
Q. What gets you out of bed in the morning?
A. My daughters. My family.
Favorite things
Musician: Prince
Movie: I saw the movie "Amazing Grace" about a year ago. It's about Wilbur Wilberforce. It was really good.
Food: Anything from the Bleu Tomato.