Wildcats fall 14-0 to Bulldogs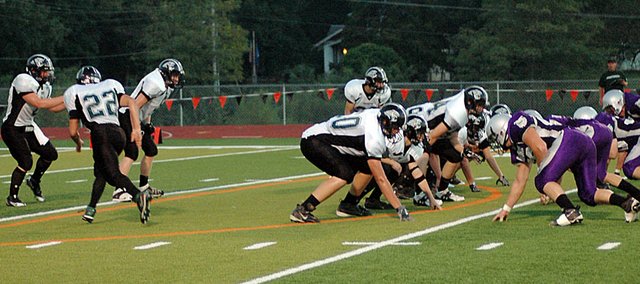 Offensive highlights were few and far between here Friday night during the Frontier League matchup that faced Baldwin and De Soto against each other.
The Wildcats (0-4) ended up on the wrong end of the close game once again. They were beaten 14-0 by the Bulldogs (3-1).
"We knew going into the season that our first five ball games on our schedule were going to be harder than any other first five we've ever played," coach Brad Scott said. "All five games were against good teams. We're still building and battling. The nice thing about Kansas is it doesn't matter until two weeks from now."
De Soto punted the ball five times and turned it over four times, two of which were fumbles.
The game was tied 0-0 at halftime, but the Bulldogs ran the second half kickoff back 90 yards for a touchdown.
Read Thursday's De Soto Explorer for the full story.