Ballot measure would change how judges are selected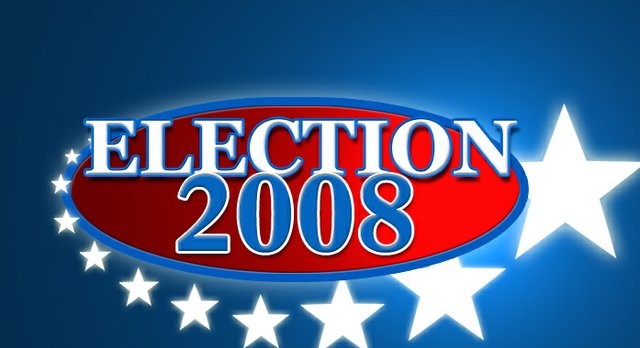 Last year, De Soto Municipal Court Judge Charles Droege was appointed to the bench on the Johnson County District Court.
Droege's appointment came after he groomed himself for appointment with years of service as municipal judge in De Soto and Edgerton. That experience earned him the nod over the other candidates being considered by the 10th Judicial District Nominating Commission.
Under the current system, Droege and all other licensed lawyers in Johnson County were invited to apply for open position on the 10th Judicial District, made up solely of Johnson County. A nominating commission of seven lawyers named by fellow attorneys and seven county residents appointed by Johnson County commissioners then interviewed the applicants, made background checks and in an open meeting reviewed the applicants before recommending three candidates to Gov. Kathleen Sebelius. The governor made the final choice after a process that traditionally involves more interviews and background checks.
Like other district court judges, Droege will stand for retention every four years.
But the state also allows the direct popular election of judges, a method used in about half the state's 31 judicial districts, including those in Wyandotte and Sedgwick counties.
In November, Johnson County voters will be asked to decide whether the county should keep the current system or switch to the direct election of the 18 district court judges and four magistrates in Johnson County District Court.
Those behind a ballot initiative to change the system of judge selection in Johnson County think Droege prepared himself for the appointment in a way other than serving as a municipal judge. The Web site of Kansas Judicial Review of Johnson County points to the $8,400 in contributions Droege made to Gov. Kathleen Sebelius, former Kansas Attorney General Paul Morrison and the state's Democratic Party in the last election cycle.
Tim Golba, who heads Kansas Judicial Review — the group leading the campaign to change the selection process — gathered the needed signatures to put the question on the ballot.
The measure is meant to pry the selection of judges from what he views as left-leaning attorneys on the nominating commission and place it in the hands of county voters, Golba said. The change would make county residents more aware of whom their judges are and the judges more accountable for the decisions they make, he said.
"Nobody knows anything about our judicial system," he said. "If you want to find out, it's so closed you can't find out anything.
"I've been at forums the past two years with a couple hundred people. I'll say, 'See that list of judges they are asking you to retain. Tell me what you know about any of them? I can't get anyone to raise their hand."
Greg Musil, a former Overland Park City Council member and spokesman for a group working to defeat the initiative — Johnson Countians for Justice — said Golba's past associations point to another motivation.
"He gave up his position as chairman of the Kansans for Life Political Action Committee to start this drive," Musil said. "That tells you all you need to know about Tim Golba."
Golba and his supporters were counting on two things working to elect conservative judges to the district court bench, Musil said. The first is the traditional light turnout for primary elections that would give the advantage to any group that could get its supporters to the polls. The second is the dominance of the Republican Party in the county.
Although the results have been more mixed in recent county elections, traditionally anti-abortion conservative Republicans had the edge in party primaries, even those with dismal voter turnout. Because of the more than 2-to-1 advantage Republicans hold over Democrats in the county, the winner of the GOP primary will most likely be elected in the general election, Musil said.
"They want Phill Kline or someone like him to be on the bench for the Planned Parenthood case," he said. "That's exactly what they want."
Golba said abortion was just one of his concerns. He opposes judiciary "activism," such as that of Shawnee County District Judge Terry Bullock, famous for a 2005 ruling that found the Kansas Legislature was failing to perform its constitutional duties to adequately fund education.
"I'm not in it for any issue," Golba said. "I used to be one-issue, but I'm many issues now."
The issues that concern Golba and the initiative's supporters can be found on a questioner Kansas Judicial Review sent to district judges, Musil said. In addition to questions of constitutional taxation authority, it asked judges of their view on the death penalty and gay marriage.
"It's a litmus test on social issues," Musil said. "It's not about experience or qualifications but what someone things about the death penalty and that 800-pound gorilla abortion."
The price tag for effective countywide elections in Johnson County is at least $100,000, and candidates could spend twice that on campaigns, Musil said. That is going to force judges and would-be judges to raise a lot of money, which increases the risk of conflicts of interest in the courtroom.
"What does a judge do when he has a case with a donor as one lawyer and the guy on the other side supported his opponent?" he said. "That's a real conflict of interest."
The current system is already political, Golba said, pointing to the donations Droege and members of nominating committee made to Democrats. And he said conflicts now occur when lawyers on the selection committee argue a case in the courtroom of a judge they helped appoint.
Moreover, Golba said the election system works well in Sedgwick and Wyandotte and the other counties, primarily in western Kansas, where it is now used.
"I've talked lawyers in western Kansas where judges are elected," he said. "They tell me, 'Tim, 'I've given money to judges before. You win some; you lose some. It doesn't make any difference.'"
The system will change the character of county judges, he said. Like Droege, many Johnson County District Court judges have stepped away from private practice to end legal careers to serve on the bench. He doubts that kind of attorney will be willing to shut down a private practice to get involved in an expensive campaign with the knowledge another round of fundraising will be required in four years with another uncertain race.
Musil predicted the competitive races would draw politicians more comfortable with the constant fundraising efforts the system would require.
"Take a look at Wichita," he said. "They have three former state legislators now on the Sedgwick County District Court."
The county would be better served to stick with a process that has worked for 34 years, Musil said. During that time, no Johnson County District judge has failed to be retained by voters, he said.
"I think the fact we haven't had anyone kicked out says we have decent judges who have done pretty much the right thing," he said.
Golba said it was more evidence voters were uninformed about the people serving on the district court bench. Campaigns would correct that while giving county residents the right to say who should be on the bench.
"Run like any other candidate," he said. "They do it in Wichita. They do it in Wyandotte County. It comes down to a privileged class of people to privileged to run a race."
Changing the county's selection process is only the first of Golba's goal. He supports an amendment to the state constitution that would allow for the direct election of appellate and Kansas Supreme Court justices.
"I have a problem with the system," he said. "I want it changed in lower court all the way to the Kansas Supreme Court. This is only the beginning."
Musil found that position ironic from a group whose members bill themselves as strict constitutional constructionists. Those who wrote the U.S. Constitution understood the need to keep the judiciary nonpartisan and independent, he said.
"When the Founding Fathers wrote the Constitution, they decided judges should be appointed for life," he said.
More like this story