De Soto Library to get remodel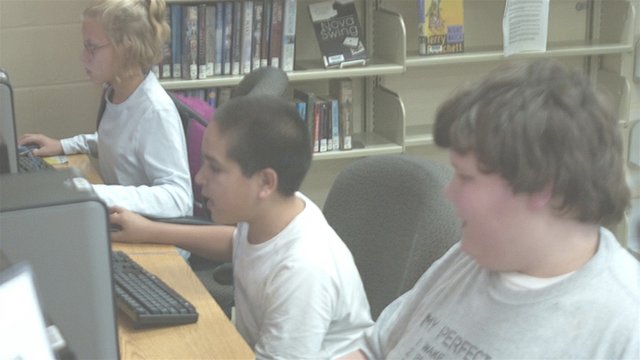 The De Soto Library is going to get a makeover, and its manager said it could seem extreme.
"It may seem pretty extreme when we start taking down the wall," said Leslie Nord, manager of the De Soto and Lackman branches of the Johnson County Library District. "It's going to make it much more comfortable."
The planned improvement will remove a temporary wall that dates from the days the city used part of the building on 83rd Street as a home for the De Soto Multi-Service Center. The wall will be removed Monday, Dec. 8, and remaining renovations will be done the rest of that week, Johnson County Library District community relations manager Marsha Bennett said. With the De Soto Library always closed on Monday, the goal is not the remodeling will not cause any departure from the library's regular hours, she said.
Nord said she pushed for additions from the library's small project capital improvements funding after coming to the De Soto branch in the summer of 2007.
"I discovered there was such a demand for the computers," she said. "I was surprised how often people had to wait to use them or leave and come back.
"I wrote a proposal to get more computers and got a green light."
The remodeling will add four computers with Internet access reserved for adult use and placed in a new adult reading area, Nord said. The adult area will be where the check-out desk is now and will include new furniture and the periodicals now in the library's northwest corner, she said.
The library's current computers will be part of a teenage section that will include the current periodical reading area, Nord said.
The check out desk will be moved to the center of the library from space gained from the removed wall, she said.
"It should be a more comfortable and quiet place for adults," she said. "Hopefully, it will help control the teenagers, but I'm not making any promises.
"But it will help with the computers. That's what we're really excited about."
Some library materials may have to be removed during the construction, but Nord said all the library district's resources will remain accessible online at .
The added space gained from the wall's removal and the relocation of the main desk should also help with traffic flow in a library that this summer registered the highest percentage increase in visitations of all the library district branches.
"It's a popular library," she said. "I think it's awesome that it's right there on main street where people can walk to it."