It's official: Hayden to represent De Soto, northwest JoCo on county commission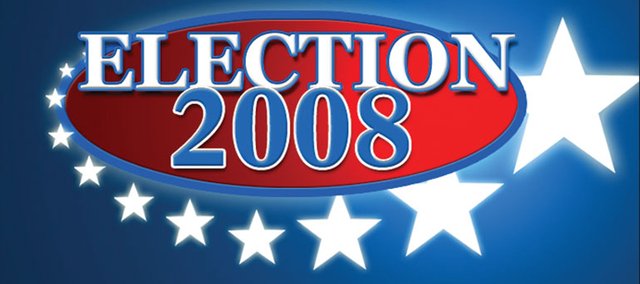 After a week of uncertainty, official results released Tuesday by the Johnson County Election Office confirmed Calvin Hayden of De Soto will be the next Johnson County commissioner for the 6th District.
The official final results were released after the deposition of about 675 provisional ballots was determined Monday at a county commission canvas of the Nov. 4 election.
The official results showed the already tight 6th District contest tightened even more, but the bottom-line result remained the same in the non-partisan contest.
Finals numbers show Hayden prevailing in the race to represent De Soto and northwest Johnson County on the commission, 17,952-17,910.
The final count added 320 votes to Hayden's total and 330 to that of Toplikar, closing the gap between the two candidates to 42 votes.
The race made national news when a team led by Hayden's wife, Kelly, filmed Toplikar removing Hayden for commission signs and receiving a citation for misdemeanor theft by officers with the Olathe Police Department.
Hayden said the Tuesday's news ended a tense week.
"There was a part of me that wasn't very nervous, and there was a part of me that couldn't sleep at night," he said. "I was prepared for it to go either way. If it doesn't go your way, you have to be man enough to bow out gracefully."
Sarah Horn, election system manager for the Johnson County Election Office, said now that the election results was canvassed, Toplikar could request a recount. The request could be for a recount of voting machine totals or an all-inclusive recount that counts machines and provisional ballots.
There is a difference in cost, and candidates must pay for recounts if they don't overturn canvassed results, Horn said.
In Johnson County, the likelihood is results would remain the same, Horn said.
"When we do recounts, it's very unusual for results to change," she said. "When they do, it's not by very much."
Hayden said Johnson County Election Commissioner Brian Newby told him the same thing.
"He said the most mistakes they've ever had was two or three," Hayden said. "They're pretty confident. They are pretty good about what they do."
Hayden said he wasn't going to relax despite having endured a tense week and two counts when the fate of the race was uncertain.
"I want to check with (County Manager) Mike Press," he said. "I was on the sheriff's office for a long time, but I don't know that much about some of the other departments. I would like to use this time to hang around the different departments and educate myself. Not on the taxpayers' dime, just learning more about the whole operation."
New county commissioners are sworn into office at the commission's first meeting in January.
More like this story